Main content starts here, tab to start navigating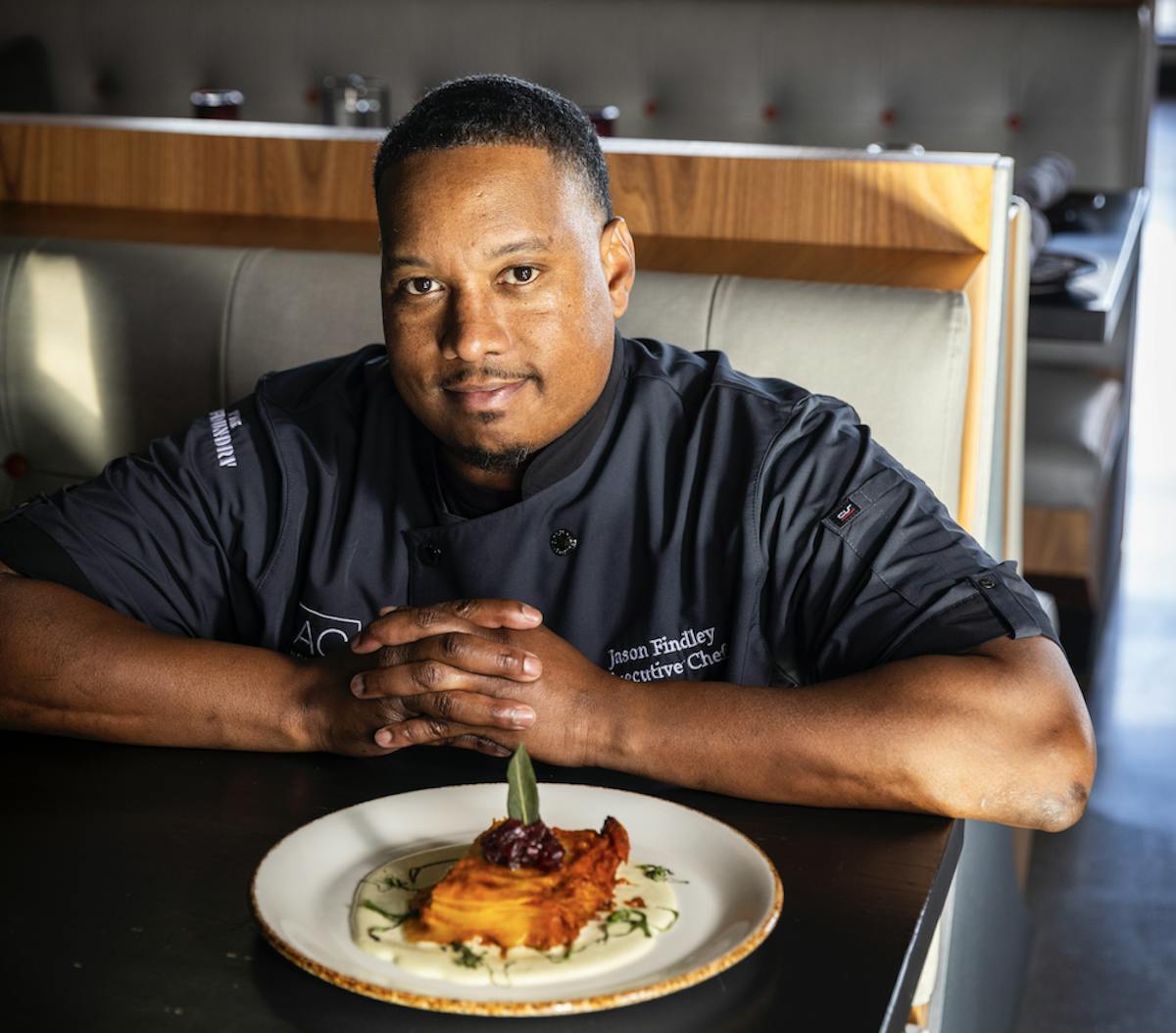 Jason Findley
Executive Chef
Jason was born and raised in Dayton Ohio and graduated in 1998 from Colonel White HS for Performing Arts. After high school Jason attended Sinclair Community College, for finance.
While enrolled in Sinclair he gained employment at the Double Tree hotel in downtown Dayton where he worked the Polo Grille as the restaurant supervisor. The hotel is where he found his love for hospitality and changed his major to culinary arts. After paying his way through college he graduated from Sinclair in 2007 with an Associates Degree in Hospitality Management/Culinary Arts Associates Food Service Management.
Since graduating from Sinclair Jason has went on to work all over the country. His career has lead him to work for large corporate restaurants such as Applebee's, Bjs Brewhouse, Hard Rock Café and most recently Cooper's Hawk Restaurant and Winery. He has held the positions of an ExecutiveChef, Kitchen Manager, Restaurant Manager, Assistant GM and GM.
Now he has come full circle back home to Downtown Dayton to be the Executive Chef at the AC MarriottFoundry.
Jason is excited about the opportunity to bring his 20 years of experience back home where it started.