Main content starts here, tab to start navigating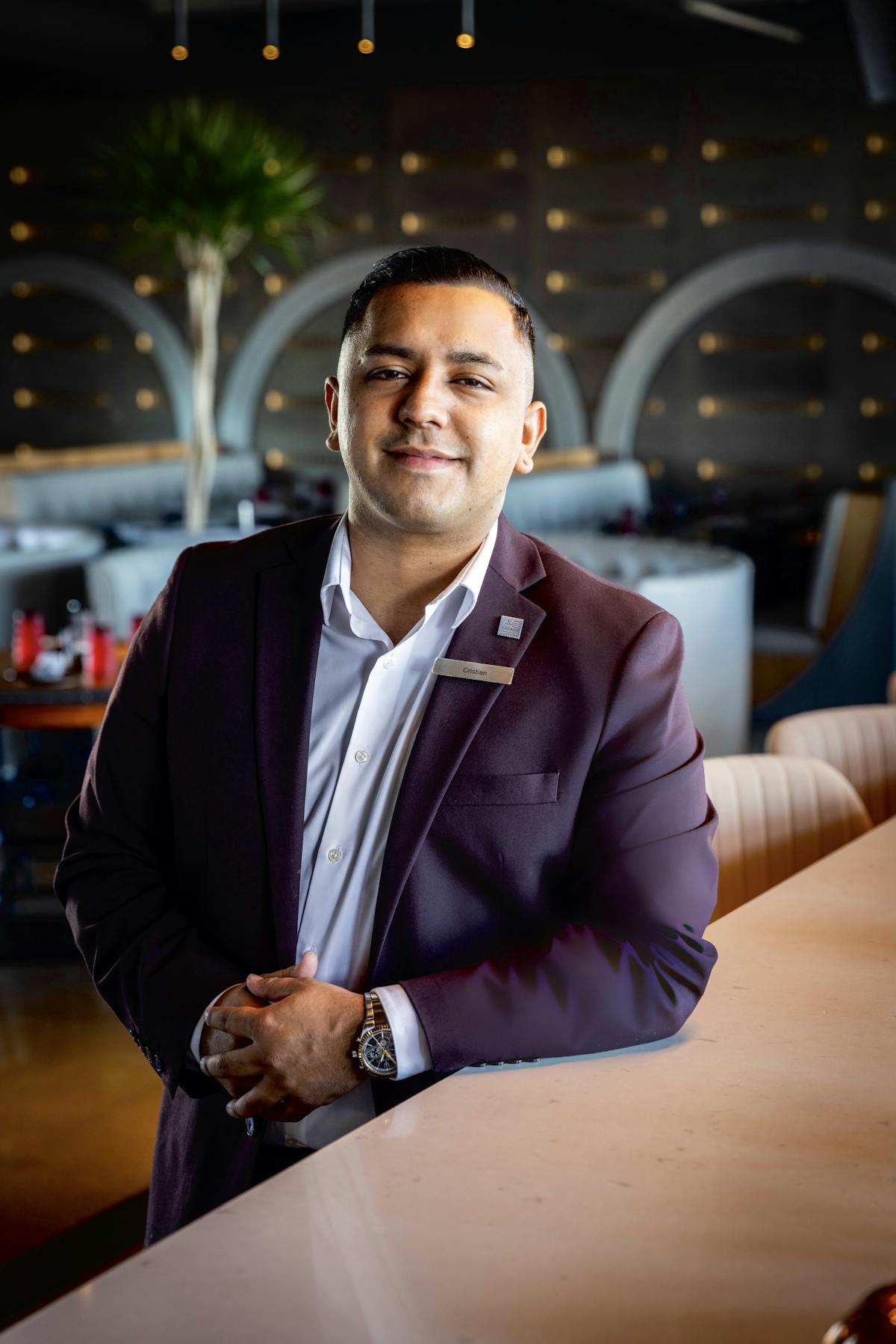 Cristian Martínez
Beverage & Food Manager
Cristian Martínez is the Food & Beverage Manager at AC Hotel Dayton, overseeing operations and marketing initiatives for AC Lounge and The Foundry as well as the development of beverage menus and wine lists. He boasts an impressive 10+ years of hotel and restaurant experience across the globe from South America to Europe to the Middle East and now the U.S.
Cristian began his career perfecting the art and craft of coffee as a barista in Columbia. He then moved to Italy to study Enogastronomy and Hospitality Management – it was here in the Friuli wine region of Italy that Cristian became interested in wine culture and worked to receive his certification as a Level 3 Italian Sommelier. Cristian followed his passion for hospitality, gaining experiences in different positions such as head server, bartender, Maître D and Sommelier. He is no stranger to Marriott, having served in various capacities at Falisia, a Luxury Collection Resort in Portopiccolo Trieste, Italy; Hotel Danieli in Venice, Italy; and Bulgari Hotel & Resort in Dubai where he worked with 3 MICHELIN-Starred Chef Niko Romito. His last experience before AC Marriott was serving as a Sommelier in il Borro Tuscan Bistro Dubai, a successful restaurant founded by the Salvatore Ferragamo family, which has been recognized as a best Restaurant in Dubai for five years running.
While working across the globe, Cristian earned a Masters in Food & Beverage at Gualtiero Marchesi Academy in Parma, Italy, and also received a certification in banqueting and cost control at the Swiss Hotel Management School. While in Dubai, he studied for his Level 2 International Sommelier certification and is currently studying at the third level.
Now setting roots in Dayton, Ohio, Cristian is excited to share the beverage program for AC Lounge and The Foundry with travelers and locals. The menus are influenced by his experiences, carefully crafted for moments of exploration and enjoyment.